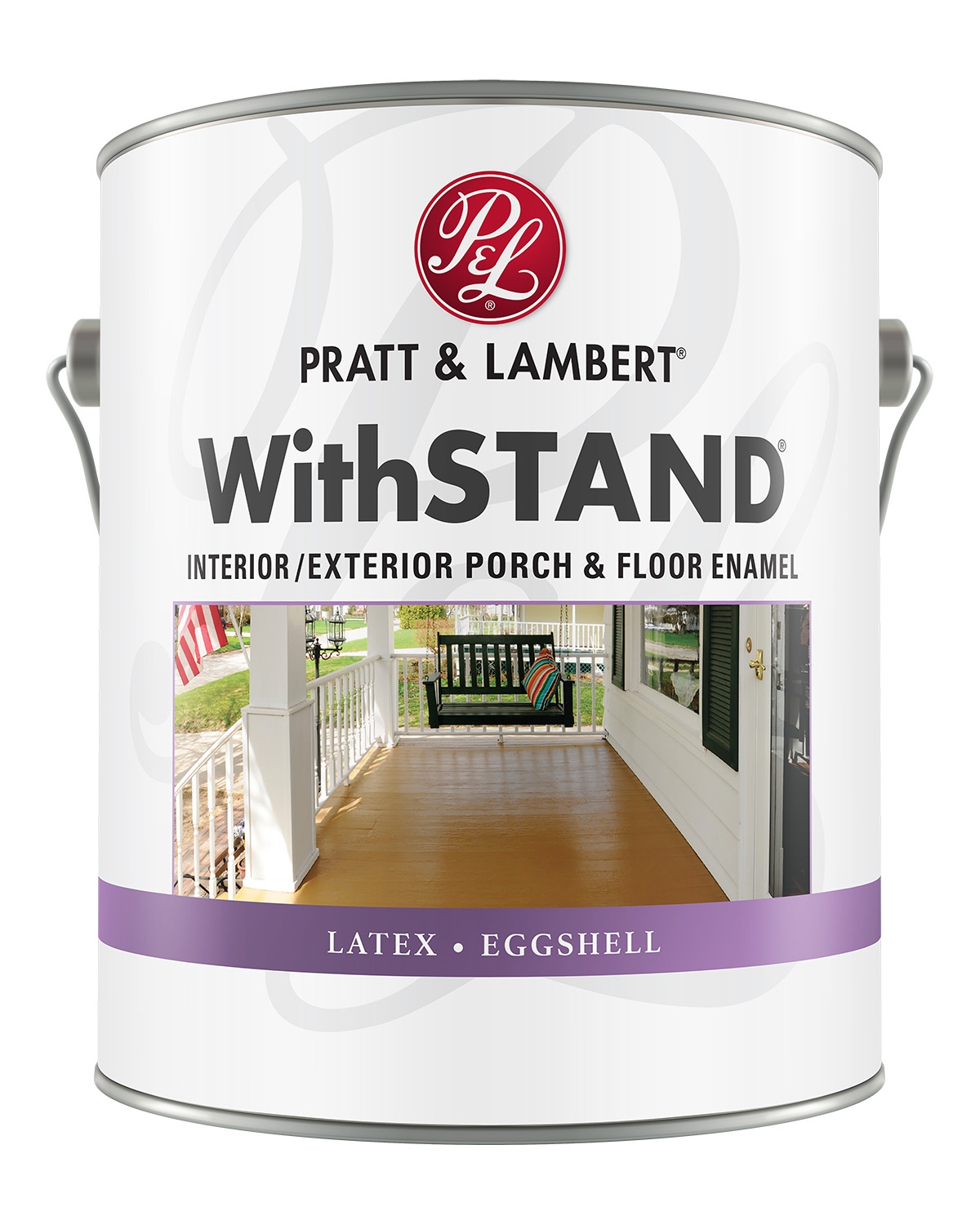 Pratt & Lambert WithSTAND Interior/Exterior Acrylic Latex Eggshell Floor Enamel
Pratt & Lambert® WithSTAND® Interior/Exterior Acrylic Latex Floor Enamel is a premium quality 100% acrylic floor enamel specially formulated to protect and beautify. Easy to apply, self leveling and fast drying. It is fortified to withstand abuse from marring and scuffing.
Find a Dealer
Resists peeling & chipping
Fast drying
Interior/Exterior use
Easy to apply; self leveling
Excellent adhesion
Tough, durable finish
Size: 16
Finishes: Eggshell
Coverage: 350 ft² - 400 ft²
Application: Nylon/polyester brush, 3/8" nap synthetic roller cover, airless spray, conventional spray
Dry Time: 1 hr to touch, 4 hrs to recoat
Water Cleanup: Water Cleanup
Warranty: No
Eggshell
Eggshell offers just a hint more shine than flat and hides imperfections well when properly applied to most exterior surfaces.
GHS SDS