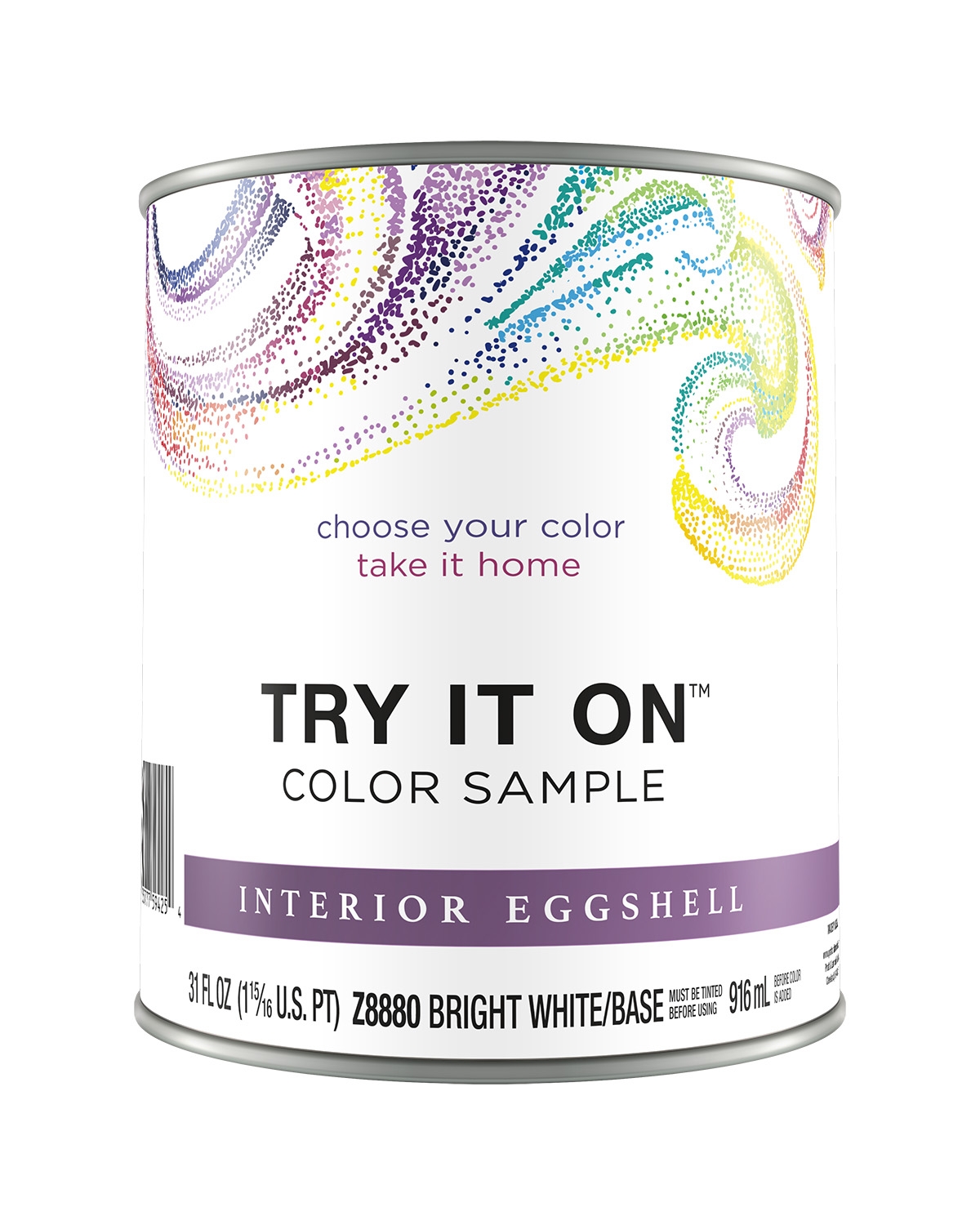 Pratt & Lambert TRY IT ON™ Color Samples
TRY IT ON™ Color Samples are a perfect way to help you find just the right color to fit your style and personality, and see how different colors work with your furnishings, accessories, and lighting conditions. Choose your color. Take it home. TRY IT ON™.
Find a Dealer
Helps find the right color
See how colors work with furnishings, accessories and lighting conditions
Soap and water clean up
Size: 44
Coverage: 400 ft²
Application: Nylon/polyester brush, 1/4"-3/8" nap synthetic roller cover
Dry Time: 30 mins to touch, 4 hrs to recoat
Water Cleanup: Water Cleanup
Warranty: No
Drywall Wood Plaster Masonry Concrete Block Metal
Eggshell
Eggshell offers just a hint more shine than flat and hides imperfections well when properly applied to most exterior surfaces.
GHS SDS