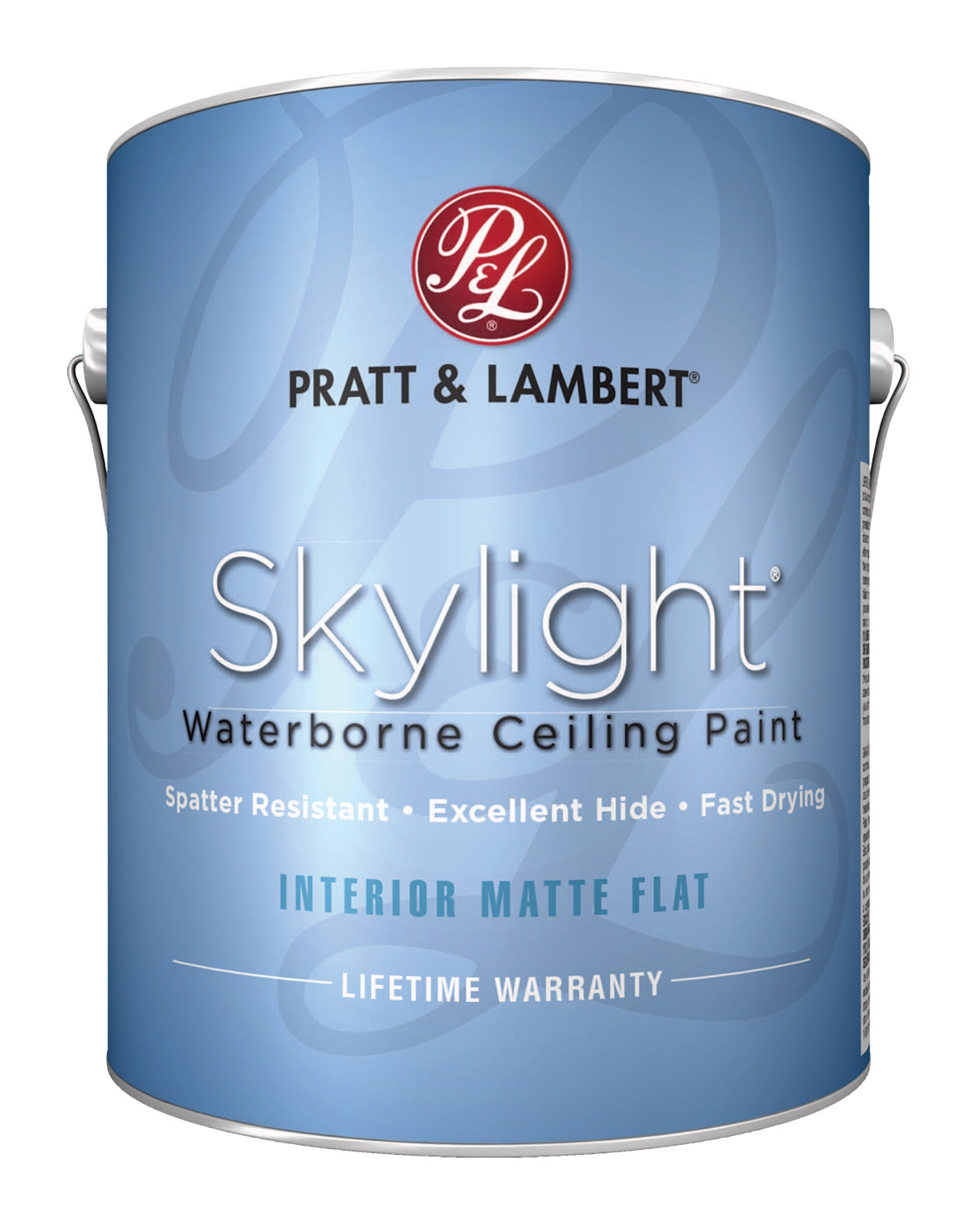 Pratt & Lambert Skylight® Interior Waterborne Ceiling Paint
Skylight Waterborne Ceiling Paint provides a luxurious, uniform matte flat finish that softly reflects light and hides minor surface imperfections. It is formulated for easy, spatter-resistant application, dries quickly, and provides excellent hiding.
Find a Dealer
Excellent coverage
Hides minor surface imperfections
Fast drying
Easy, spatter-resistant application
Size: 16 20
Finishes: Flat
Coverage: 400 ft²
Application: Nylon/polyester brush, 3/8"- 3/4" nap synthetic roller cover, airless spray, conventional spray
Dry Time: 30 mins to touch, 2 hrs to recoat
Water Cleanup: Water Cleanup
Warranty: Satisfaction Guaranteed
Drywall Masonry Plaster Wood Aluminum
Flat
Excellent for textured substrates like wood, siding/doors, or masonry/cement, Flat disguises imperfections and touches up beautifully.
GHS SDS