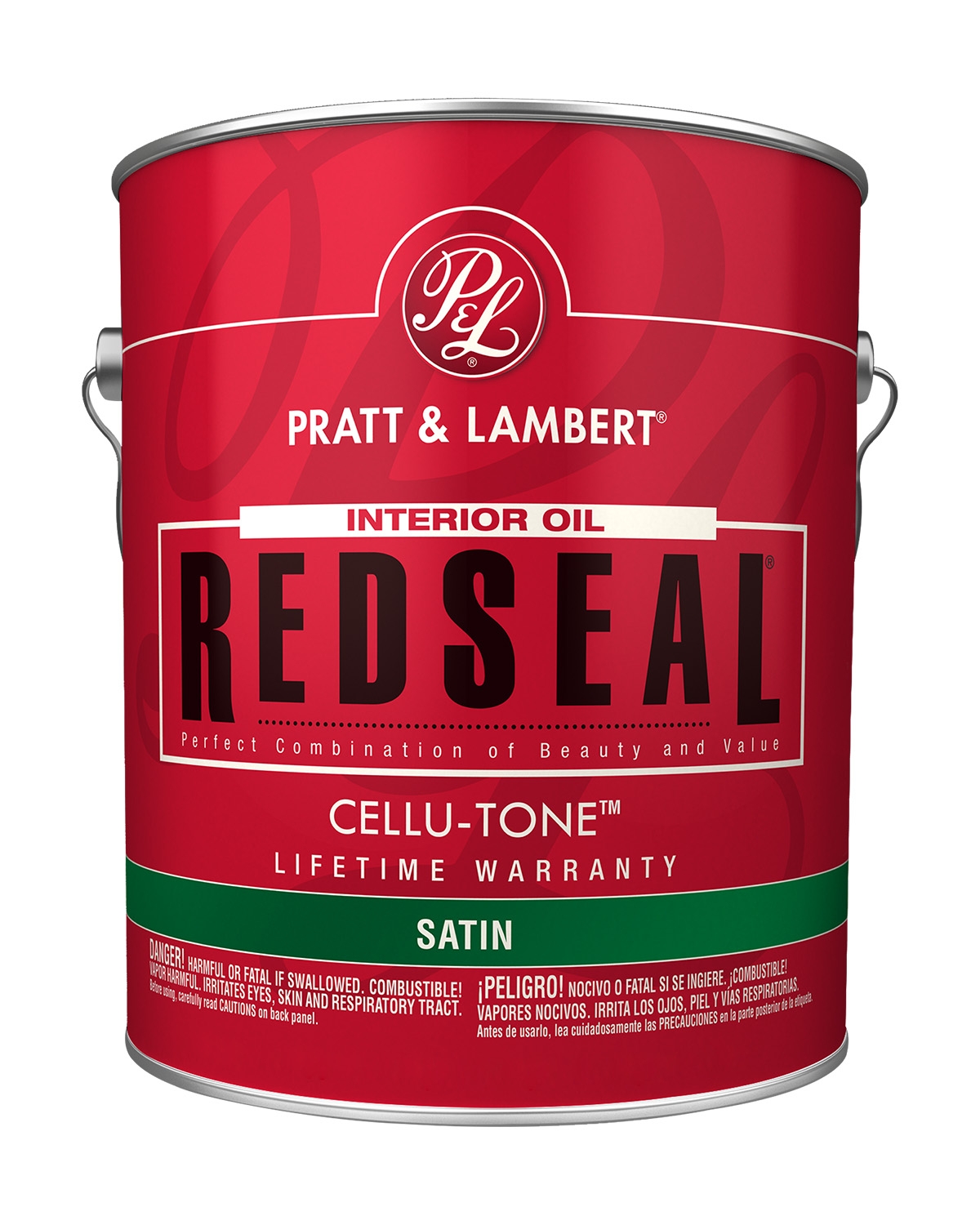 Pratt & Lambert RedSeal® Interior Oil Enamel
Use Pratt & Lambert RedSeal® Oil Enamel wherever a rich, attractive finish is desired. With excellent flow and leveling, this product is ideal for windows, doors, cabinets and all decorative trim and moldings.
Find a Dealer
Outstanding durability
Excellent flow and leveling
Highly washable
Size: 44 16
Finishes: Eggshell Satin Gloss
Coverage: 400 ft²
Application: Natural bristle brush, 1/4"-3/8" nap lambswool roller cover, airless spray, conventional spray
Dry Time: 4 hour(s) to touch, 16 hrs to recoat
Water Cleanup: Mineral Spirits
Warranty: Yes
Wood Drywall Masonry Plaster Metal
Eggshell
Eggshell offers just a hint more shine than flat and hides imperfections well when properly applied to most exterior surfaces.
GHS SDS
Satin
Satin offers a subtle shine, easy upkeep, and cleans up well on most exterior surfaces: wood, steel, stone/cement, siding, shutters, and doors.
GHS SDS