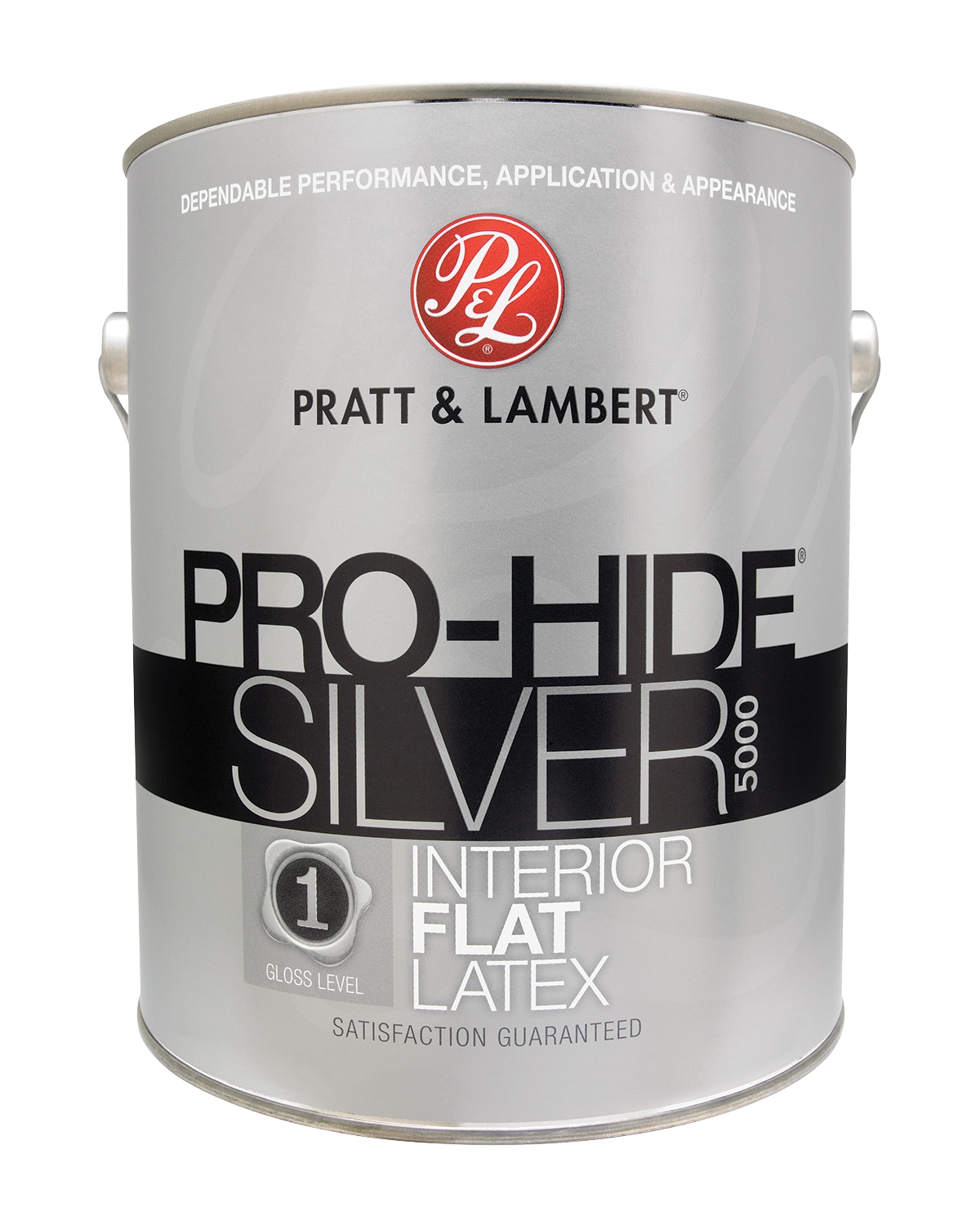 Pratt & Lambert Pro-Hide® Silver 5000 Interior Latex
Pratt & Lambert Pro-Hide® Silver 5000 is a professional-quality coating with good hide and excellent touch-up. Ideal for property maintenance and commercial repaints, you can expect great results for both your project and your bottom line.
Find a Dealer
Great touch-up
Aligns with MPI gloss levels 1, 2 & 5
Good hide
Packaged colors available: Bone White, China White, Pro White, Dover White, Antique White, Linen White
Easy application
Smooth, uniform finish
Size: 16 20
Finishes: Flat Eggshell Semi-Gloss
Coverage: 400 ft²
Application: Nylon/polyester brush, 1/4"-3/4" nap synthetic roller cover, airless spray
Dry Time: 30 mins to touch, 4 hrs to recoat
Water Cleanup: Water Cleanup
Warranty: Satisfaction Guaranteed
Drywall Wood Plaster Masonry Metal
Eggshell
Eggshell offers just a hint more shine than flat and hides imperfections well when properly applied to most exterior surfaces.
Flat
Excellent for textured substrates like wood, siding/doors, or masonry/cement, Flat disguises imperfections and touches up beautifully.
Semi-Gloss
Semi-Gloss has a lower shine than gloss and is durable enough to resist the elements. Use it on doors, shutters, trim, and eaves.