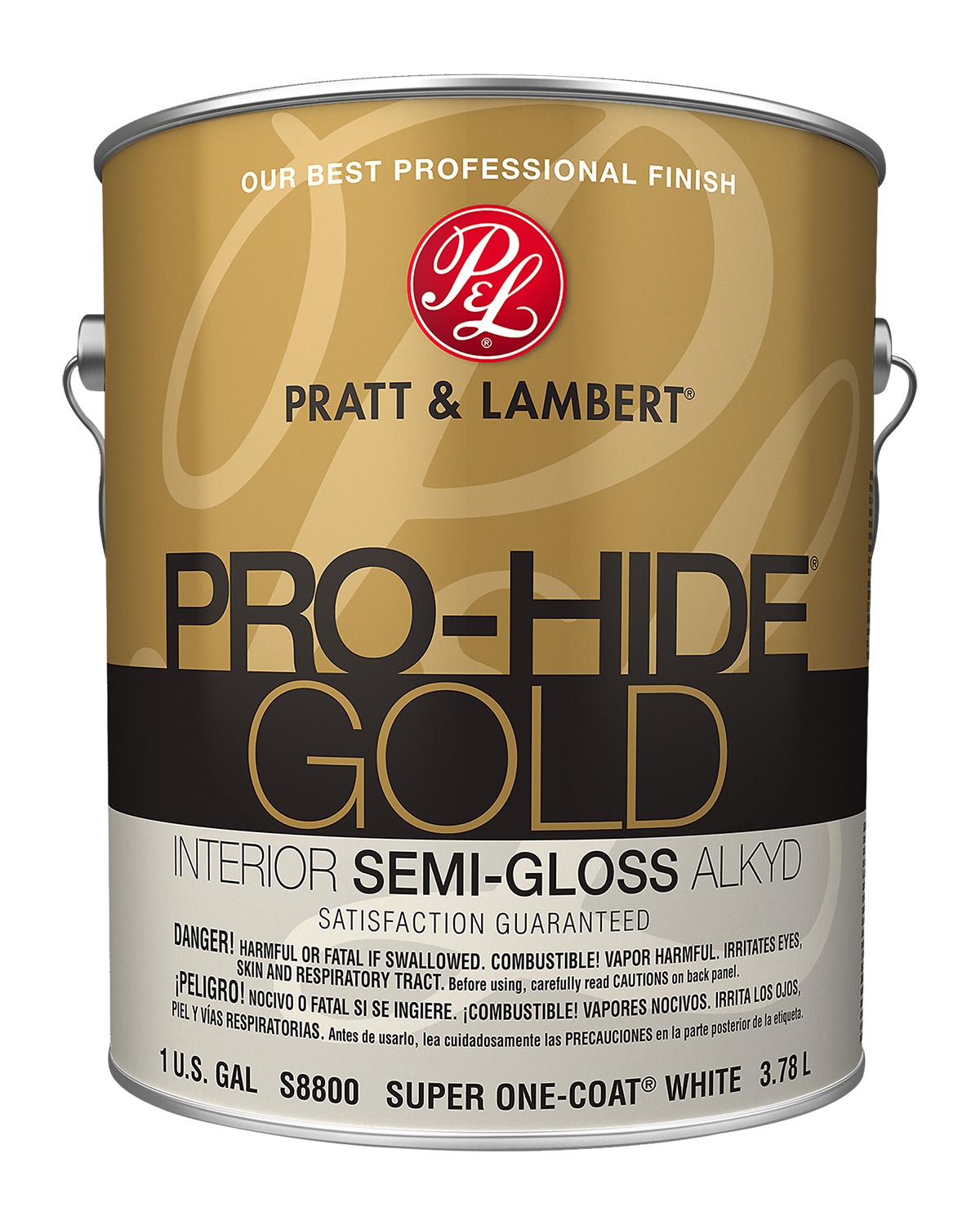 Pratt & Lambert Pro-Hide® Gold Interior Alkyd
Pratt & Lambert Pro-Hide® Gold Interior Alkyd is a premium interior paint that goes on with a rich, smooth feel and delivers a uniform, flawless finish. This high-quality, highhiding finish is formulated for excellent flow and leveling and extreme durability and washability. Great for cabinets, doors and trim.
Find a Dealer
Excellent flow and leveling
Great for cabinets, doors & trim
Enamel finish for a long-lasting, hard, washablecoating
Excellent hide
Outstanding durability
Size: 16 20
Finishes: Semi-Gloss
Coverage: 450 ft²
Application: Natural bristle brush, 1/4" - 3/4" nap synthetic or lambswool roller cover, airless spray, conventional spray
Dry Time: 4 hour(s) to touch, 16 hrs to recoat
Water Cleanup: Water Cleanup
Warranty: Satisfaction Guaranteed
Drywall Masonry Plaster Wood
Semi-Gloss
Semi-Gloss has a lower shine than gloss and is durable enough to resist the elements. Use it on doors, shutters, trim, and eaves.
GHS SDS