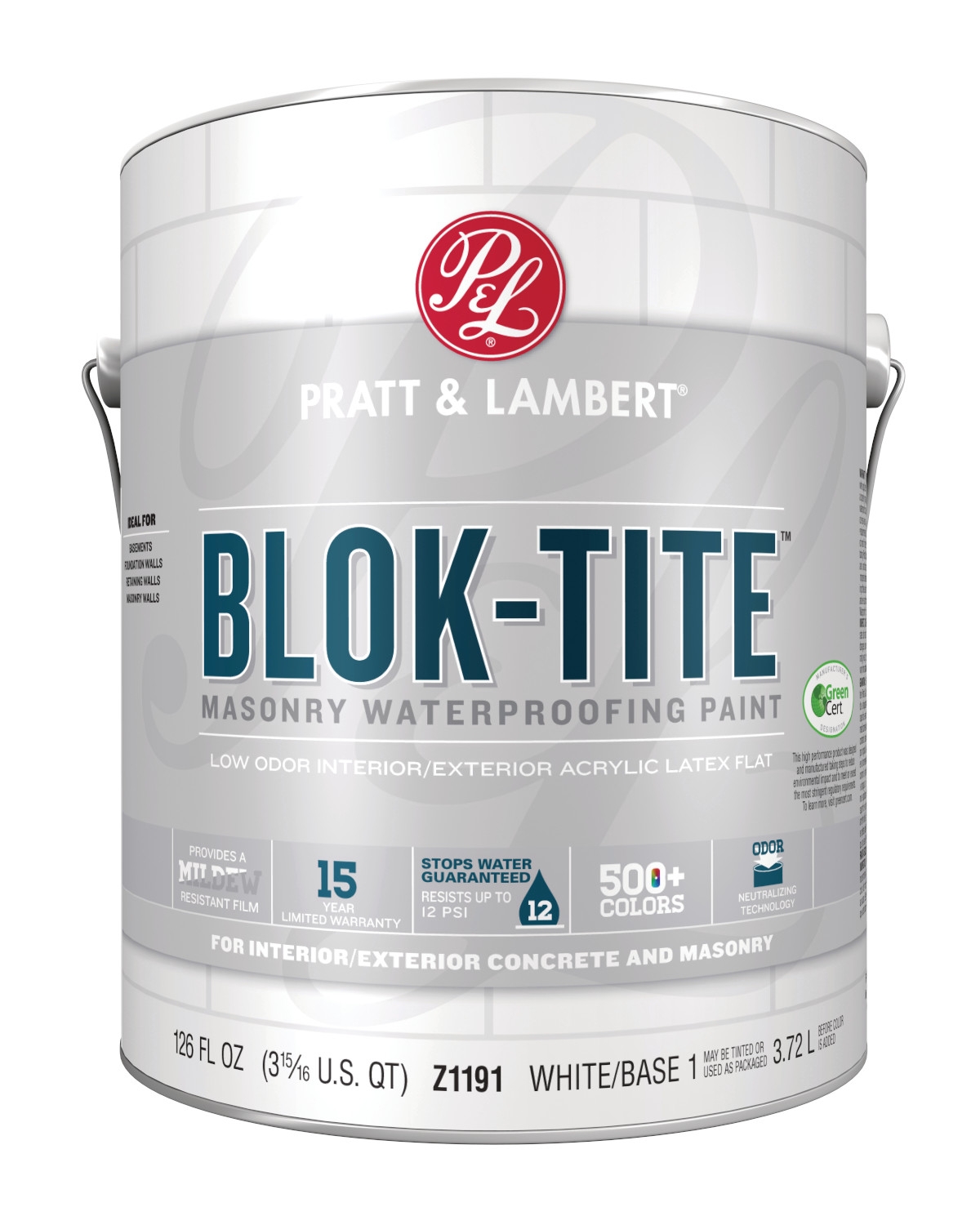 Pratt & Lambert Blok-Tite™ Interior/Exterior Acrylic Masonry Waterproofing Paint
Pratt & Lambert masonry coatings are designed to provide quality results when it matters most. Whether it's conditioning a surface or adding water/moisture protection, these products were developed with professionals in mind.
Find a Dealer
15 Year Warranty
Stops water - up to 12 psi hydrostatic resistance
Provides a mold and mildew-resistant coating
Available in over 500 colors
Size: 16
Coverage: 100 ft²/gal - 125 ft²
Application: Nylon/polyester brush, 1/2"-3/4" synthetic nap roller cover, airless spray
Dry Time: 1 hr to touch, 2 hrs to recoat
Water Cleanup: Water Cleanup
Warranty: 15 Year Limited Warranty
Flat
Excellent for textured substrates like wood, siding/doors, or masonry/cement, Flat disguises imperfections and touches up beautifully.
GHS SDS