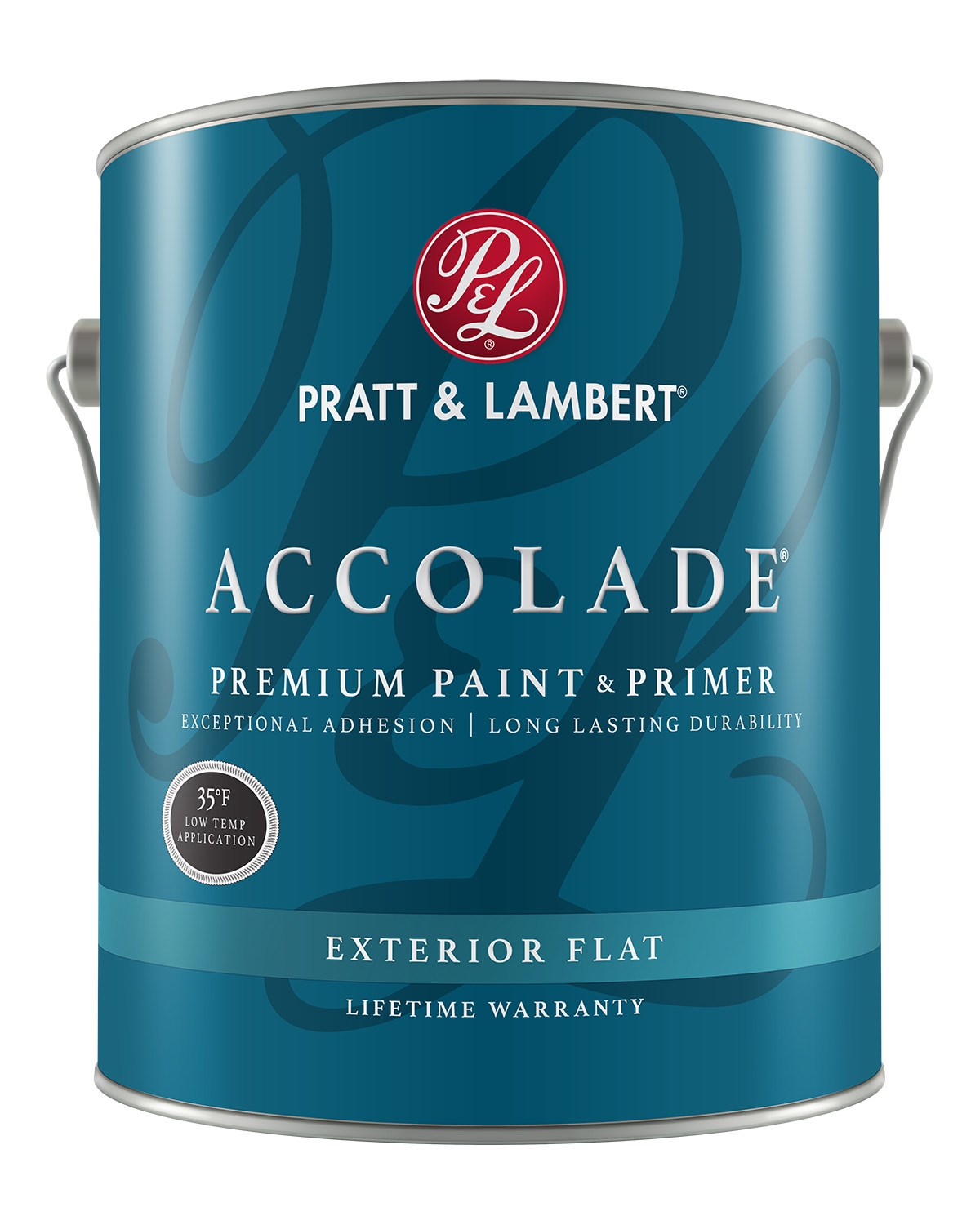 Pratt & Lambert Accolade® Exterior Premium Paint & Primer
Accolade® Exterior Premium Paint & Primer is a 100% acrylic house and trim paint designed to withstand harsh winter and summer weather extremes. This highly durable paint features exceptional adhesion and is specially designed to resist blistering, chipping, peeling and chalking, while also providing a mildew resistant coating that may be applied in temperatures as low as 35°F.
Find a Dealer
Ultra moisture-resistant — safe from moisture after just 60 minutes
Resists blistering, peeling, chipping and chalking
Provides a mildew resistant coating
Our finest exterior paint
Can be applied in temperatures as low as 35°F
Superb hide
Long lasting durability
Increased hide and adhesion - no prep needed on chalky surfaces
Size: 44 16 20
Finishes: Flat Eggshell Semi-Gloss
Coverage: 400 ft²
Application: Nylon/polyester brush, 3/8"-3/4" nap synthetic roller cover, airless spray
Dry Time: 1 hr to touch, 2 hrs to recoat
Water Cleanup: Water Cleanup
Warranty: Satisfaction Guaranteed
Wood Concrete Metal Vinyl
Flat
Excellent for textured substrates like wood, siding/doors, or masonry/cement, Flat disguises imperfections and touches up beautifully.
Eggshell
Eggshell offers just a hint more shine than flat and hides imperfections well when properly applied to most exterior surfaces.
Semi-Gloss
Semi-Gloss has a lower shine than gloss and is durable enough to resist the elements. Use it on doors, shutters, trim, and eaves.